New Feature:
SchoolSite E-Tickets Site Extra
Customised Seating Plan
Making SchoolSite E-tickets smarter!!
---
For general event ticketing, the E-Tickets Site Extra allows you to create events, set limits on attendance, set multiple pricing levels and track sales with detailed reporting. All purchases can be done online, as well as offering the option of paying in person. Sales can also be vetted against running balances in KAMAR.
With this new feature, we will work with you to create your customised seating plan. Now, you can easily create your event and add your seat plan for your users to purchase online.
Find out more about SchoolSites Add On: E-Tickets
Simple steps to follow:
As an Admin:
Create your event
Select your customised seat plan template
Create your ticket
DONE
Once logged onto your site, the user will be able to select / remove seats from the seat plan, easily see the total cost due for this event and continue to purchase their seats online.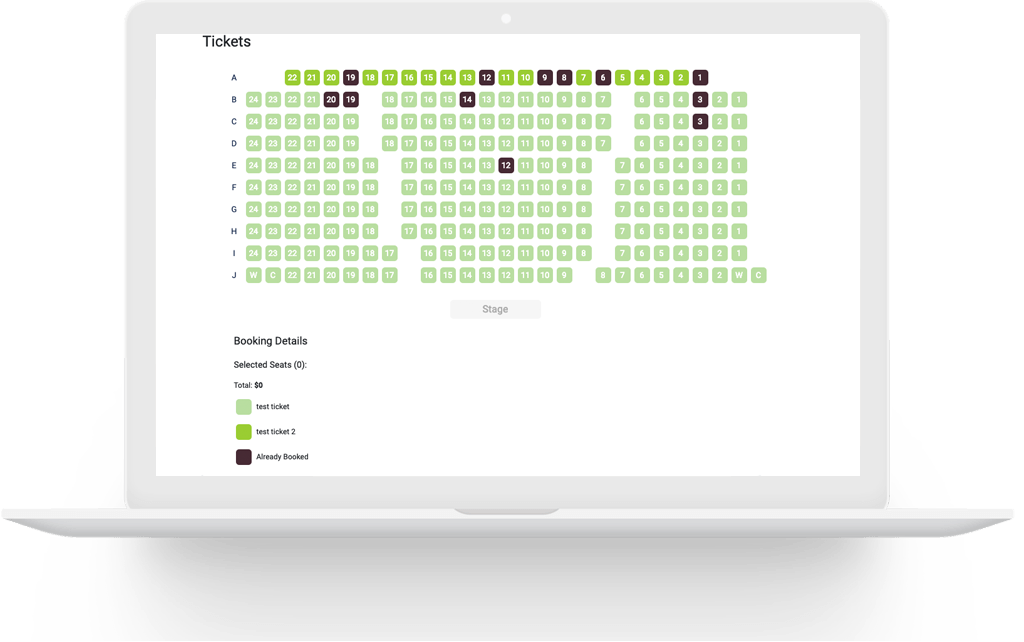 ---
For advice on SchoolSite, SchoolBridge, SchoolPoint contact support: