SchoolBridge New Feature:
Take Charge of your own Homepage
Inbox Design's SchoolBridge is a collection of tools that help connect your school's community. SchoolBridge helps your students, staff, caregivers and leadership team in sharing information and meeting administrative obligations, all based on the KAMAR data you already have.

This provides a single sign on point to many of our tools and 3rd party systems, for your Staff, Students and Caregivers.
We are excited to introduce you to the Homepage Dashboard Icon builder feature.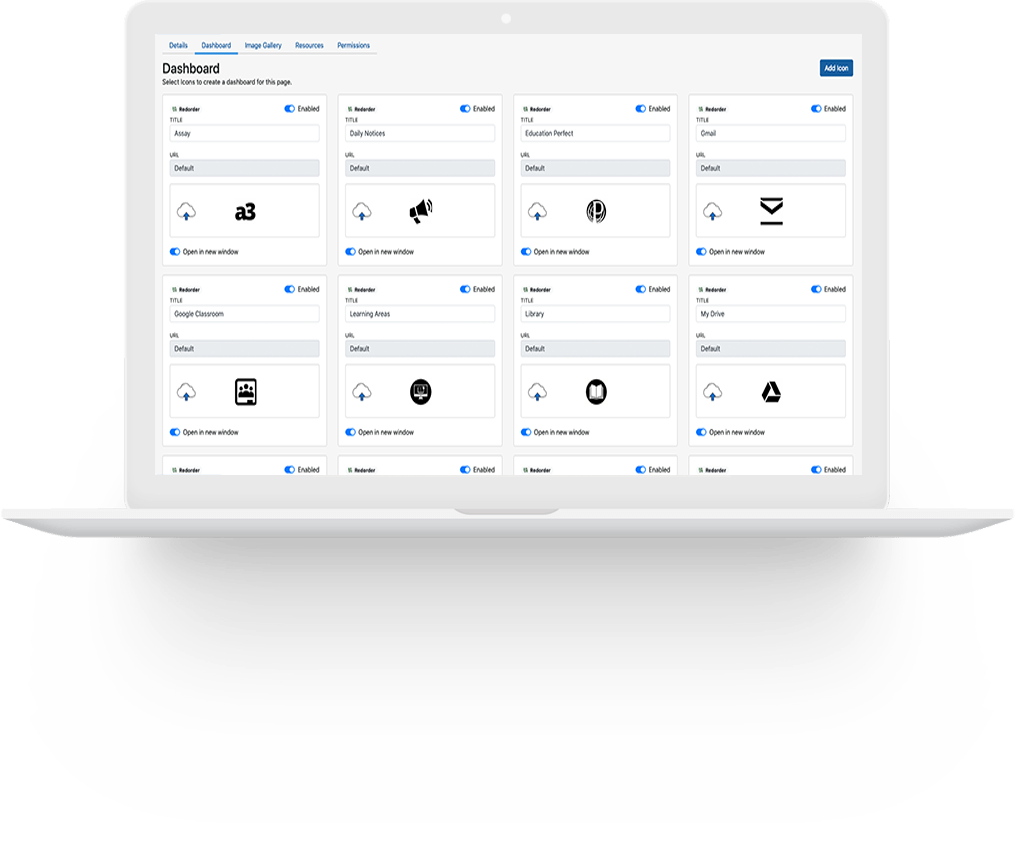 With this feature you will be able to customise the look of your Staff, Student and Caregiver Homepage by:
Adding your own icons and icon images (or utilising the icon images that we have provided) to create your own unique page.


Linking your icons to the resource of your choice. Upload files such as PDF's or word documents that will be able to be downloaded by people with permissions that you have set, to view this page.


You have the power to reorder your icons to have them display the way you want them to be displayed.


You can select whether you would like the user to view the information in a new window or not.


You can make them active or inactive.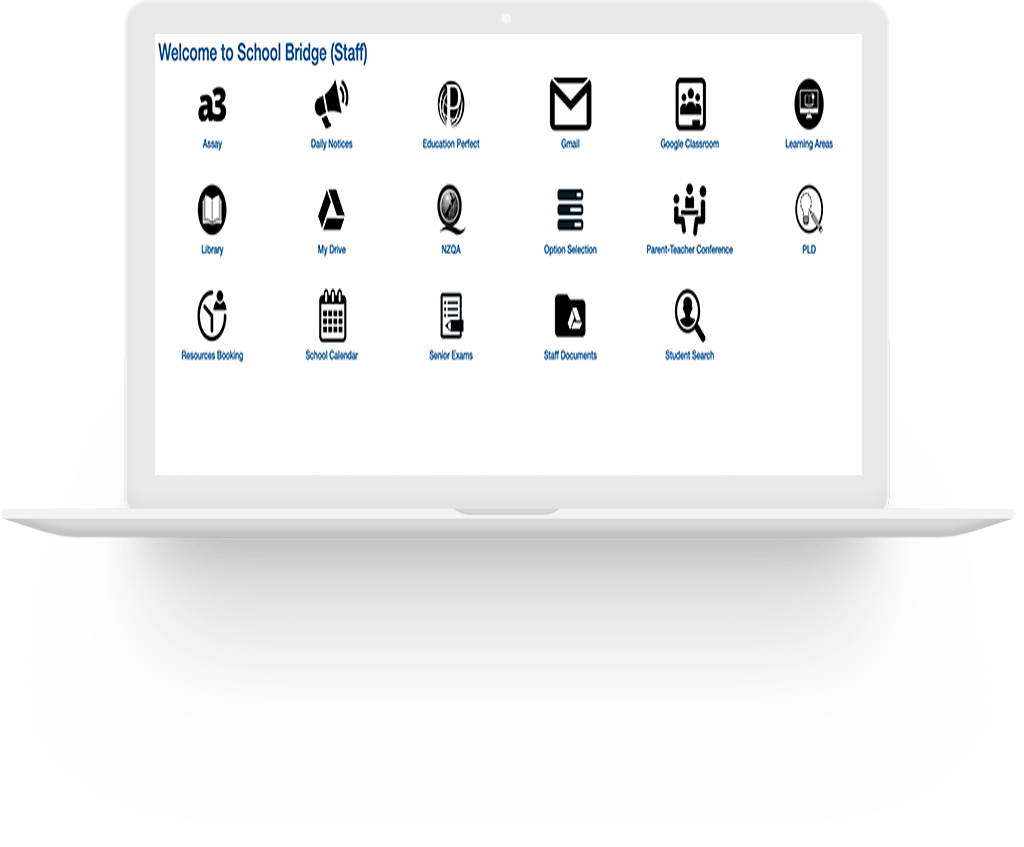 For advice on how to create and customise your own dashboard contact support:
Remote Support: Click Here Download TeamViewer
Telephone Support: +64 7 281 1600 (Monday-Friday: 8am-5pm )