March 2018 Newsletter
Content:
* KAMAR Annual Conference
* SchoolPoint Workshop
* Inbox Design new CMS Training
---
KAMAR Annual Conference:
Inbox Design will be attending the KAMAR Annual Conference, speak to us for all your website designs / web applications and SchoolPoint questions.
---
SchoolPoint Workshop: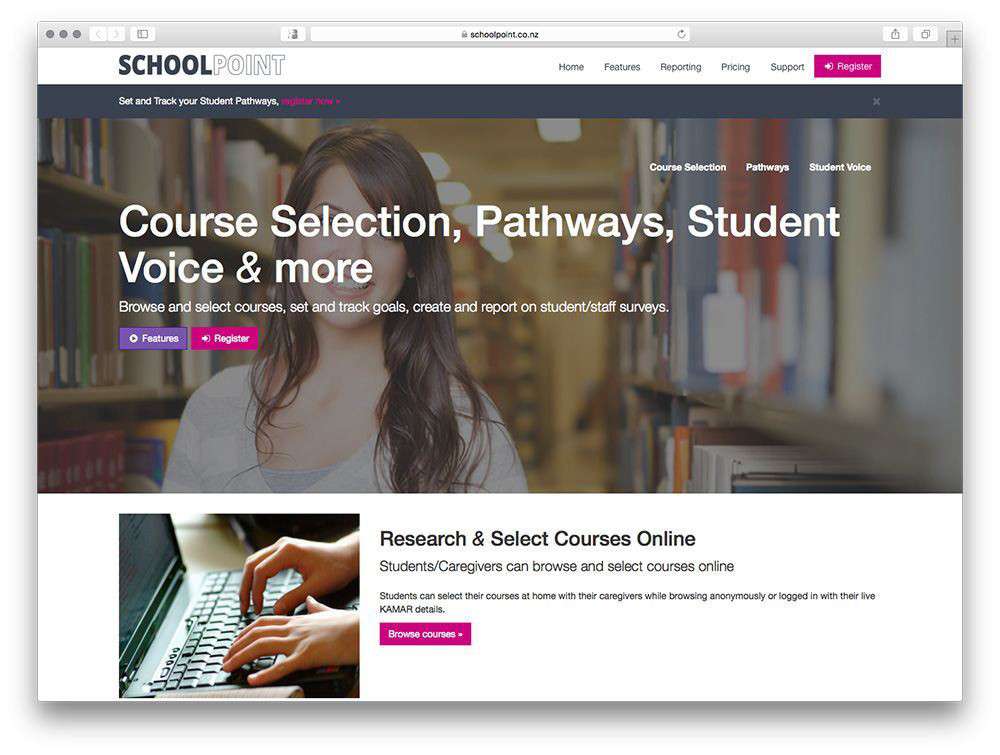 Learn how to save your school time and money with SchoolPoint - our online course selection tool.
Holiday Inn, Auckland Airport

21 June 2018

Register here:

https://www.schoolpoint.co.nz/workshop

Summary of Events: First time setup, Setting courses up for each year and level, Credits and standards, Topic assessment dates, Student and caregiver login , Student reporting, Course reporting, What DATA comes from and is pushed into KAMAR

View more on

https://www.schoolpoint.co.

nz/

and call on 07 281 1600
---
Inbox Design new CMS 2018 training:
We at Inbox Design pride ourselves in offering a high level of support to all our schools and our dedicated team are readily available to remotely assist you at a time that is most convenient for you.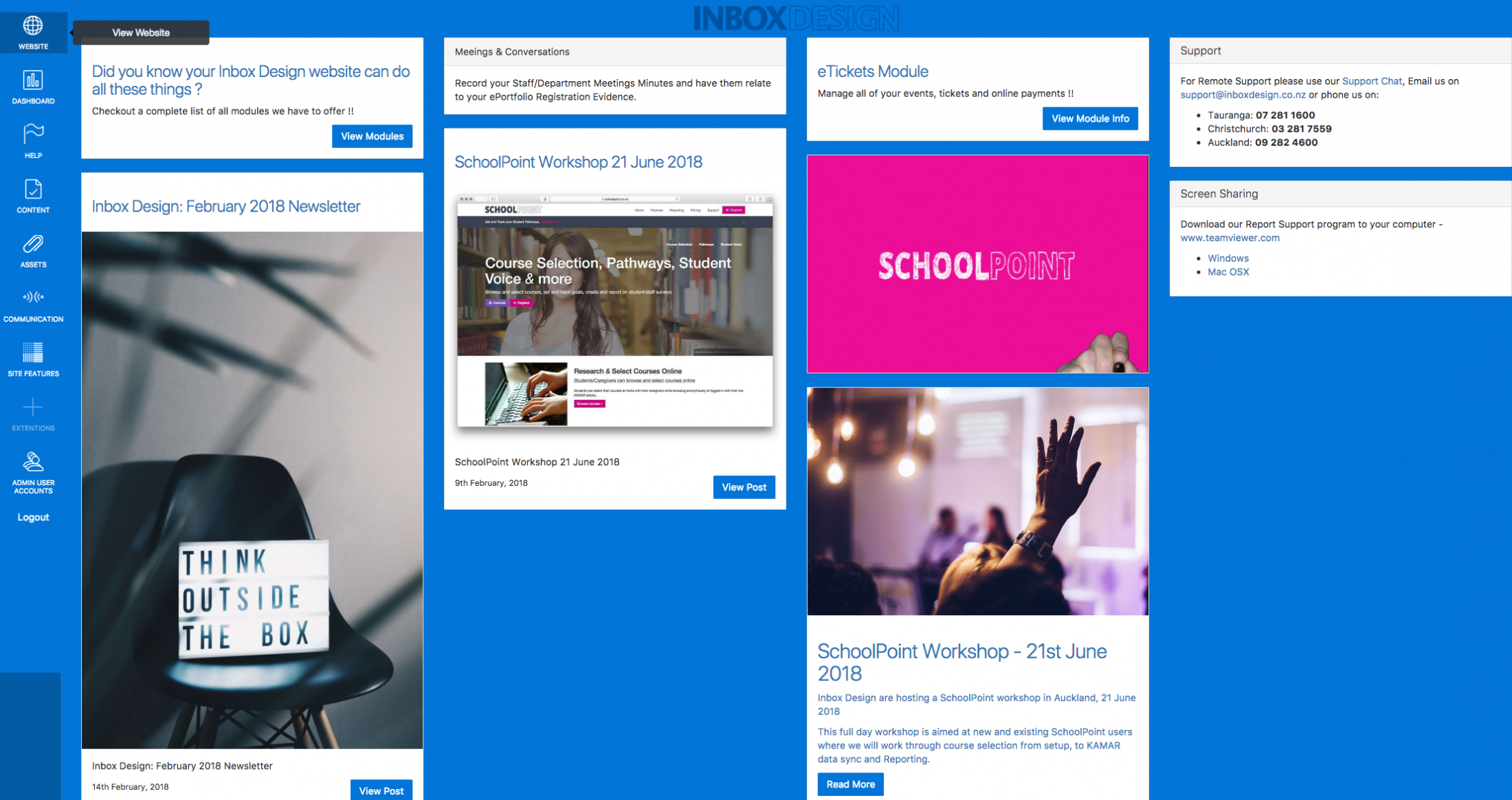 Should you require training/ want a recap of recent updates / a complete refresher, please email us on [email protected], the first half hour is free after which the discounted rate of $30 per additional half hour will be allocated to you. We will even include small code changes in this time.
A recap of changes that have been made:
Assets:
We have added an option to create your own folders, here you could save your uploaded images to a specific folder

To upload images, you can either click on 'upload' or you can drag and drop your image into your assets

We've added *smart folders* which automatically sort uploaded files by date, type and who uploaded them.
Sidebar navigation:
We have changed the order of the sidebar in order for the 'help' section to be more visible
Content page:
When changing the order of pages, the save button is now more visible at the top of the page
Email Inbox Design to schedule your preferred training date and time: [email protected]
We are here to help you