The students guide on how to use SchoolPoint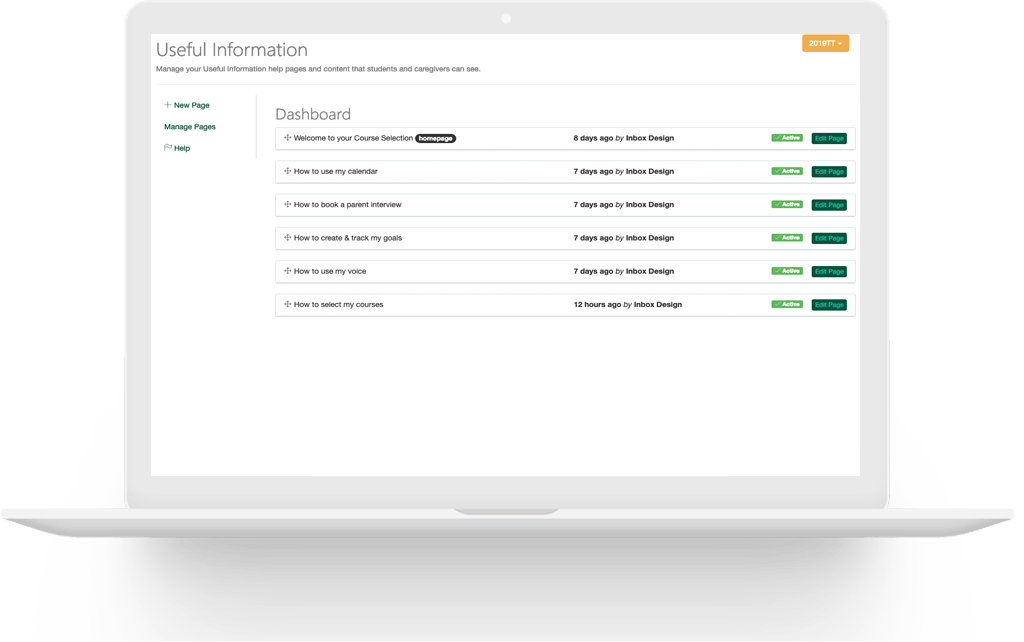 Find out more about SchoolPoint
We have now provided each SchoolPoint school with default templates that will be displayed on your Students and Caregivers home page.
The templates have been designed to assist students with navigating through their SchoolPoint application.
These templates are generic which allows your school to easily edit the pages and add your own additional information or change the wording to match your school's wording, eg we havse used Courses and Learning Areas, and you may wish to rename these to Subjects and Departments.



The following templates have been provided:
Welcome to your Course Selection
How to use my calendar
How to book a parent interview
How to create & track my goals
How to use my voice
Login to your SchoolPoint admin and view these pages in the UseFul Information Section.
Should you or your Students wish to have additional default templates added you can contact us: