Webinar - EOTC Management in SchoolBridge 21 November 2023 - Morning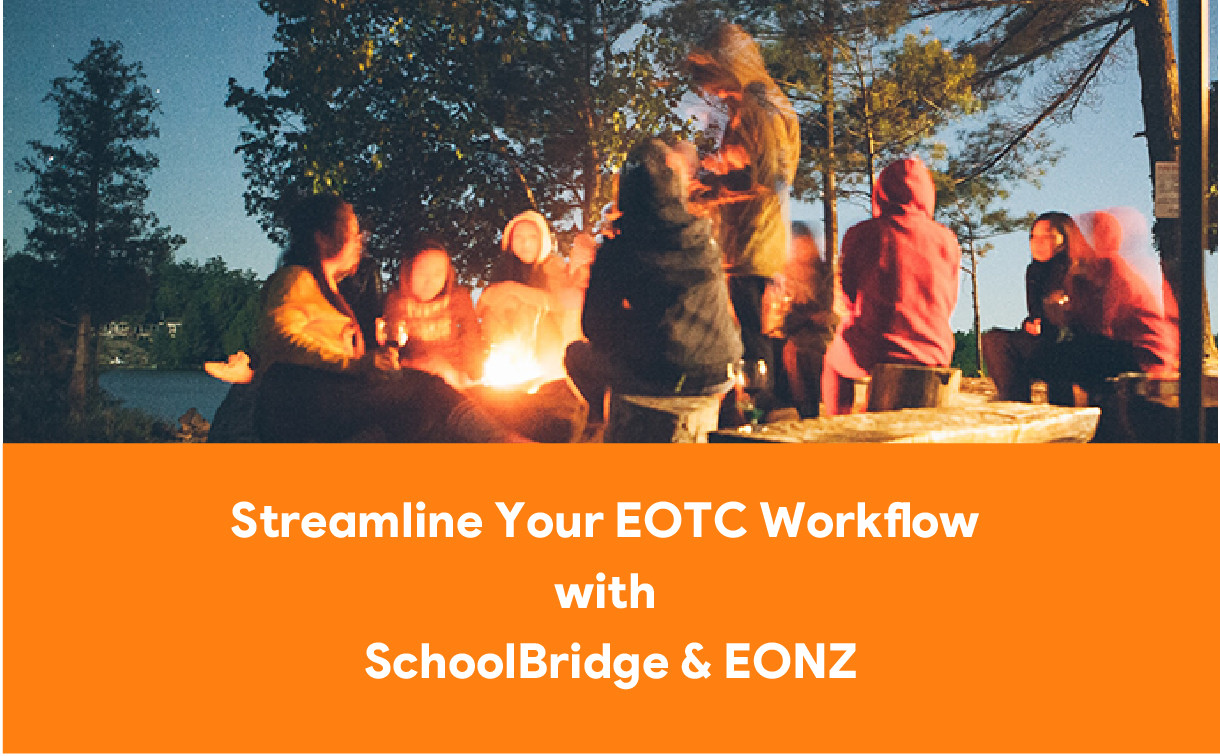 Join our FREE Webinar series on Tuesday 21 November - Morning Session. We are running a number of these, Check our Tickets page for other times.
All Sessions are the same content, you do not need to attend all sessions.
Topics Covered
EOTC Management using the 2.0 EONZ ToolKit and the new features in SchoolBridge.
Time
Tuesday 21 November
9am to 11am
Details
Ticket sales are currently closed
Ticket sales are currently closed
---
Terms and Conditions
An invoice will be sent to your school for the number of people registered.
Pricing excludes GST.
Cancellations after Wednesday 1 November 10 am will be non-refundable.