We Make Websites & Web Applications We Build Ongoing
Relationships
Inbox Design is a Web Development Agency
based in Tauranga, New Zealand.
We specialise in
web orientated custom design & development solutions for
Schools and Medium to Large Businesses.
Websites for
Schools
Inbox Design builds websites specifically designed for the New Zealand School Market and their communities. We utilize our custom built web management system to allow full control over content + integration with KAMAR, New Zealand's Leading School Management system to automatically push content onto the website.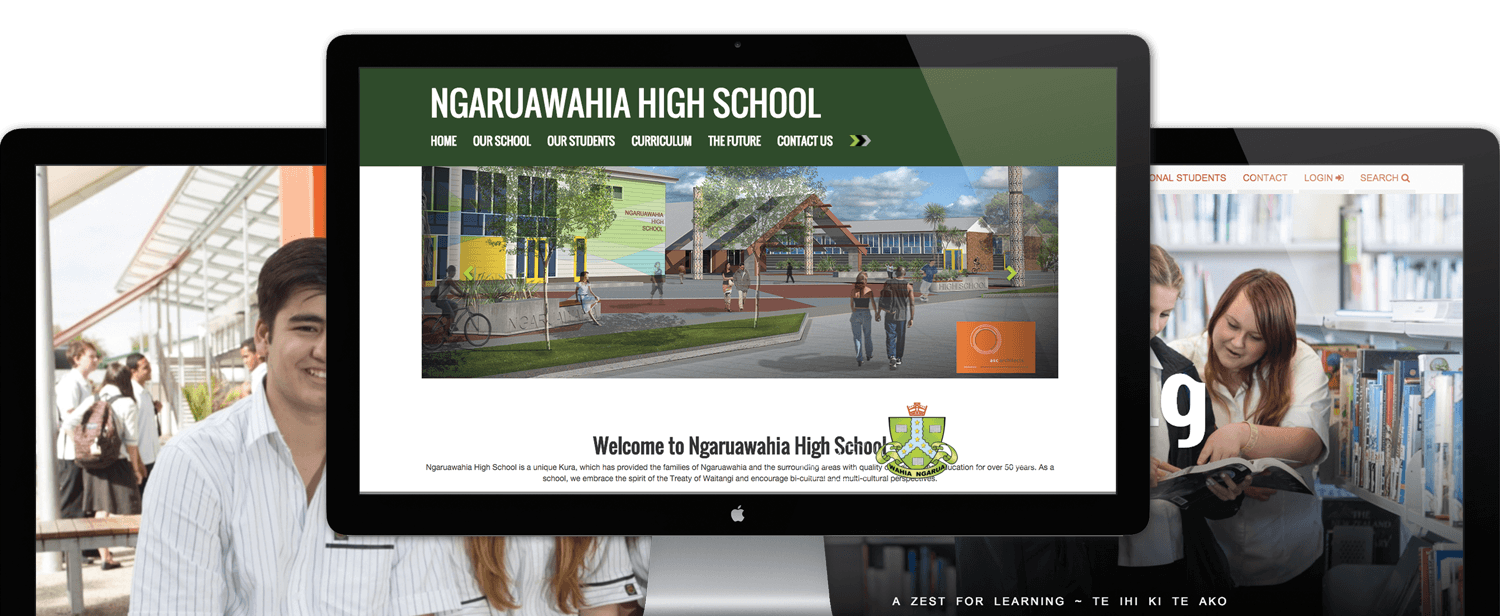 Development For
Businesses
We have built websites, ecommerce websites and custom database applications for many businesses around New Zealand and the World. We still work with our first website customer and pride our successes on our great support, communication and programming.
Schools

Website Design

Inbox Design can Improve your school's online presence with a custom school website built to your requirements.
Your Website +
Your SMS
Showcase what makes your school unique with a fully responsive/KAMAR connected school website that is easy to manage.

About Inbox Design
We have been building custom built websites for over 10 years and we work with a range of Schools and Business
such as Manurewa High School, Mt Maunganui College, The Sweet Shop, Grandmothers Garden, The Warehouse and KAMAR.